Asheville Mobile Truck Repair
Asheville Mobile Truck Repair – Truck Repair Services – Asheville, NC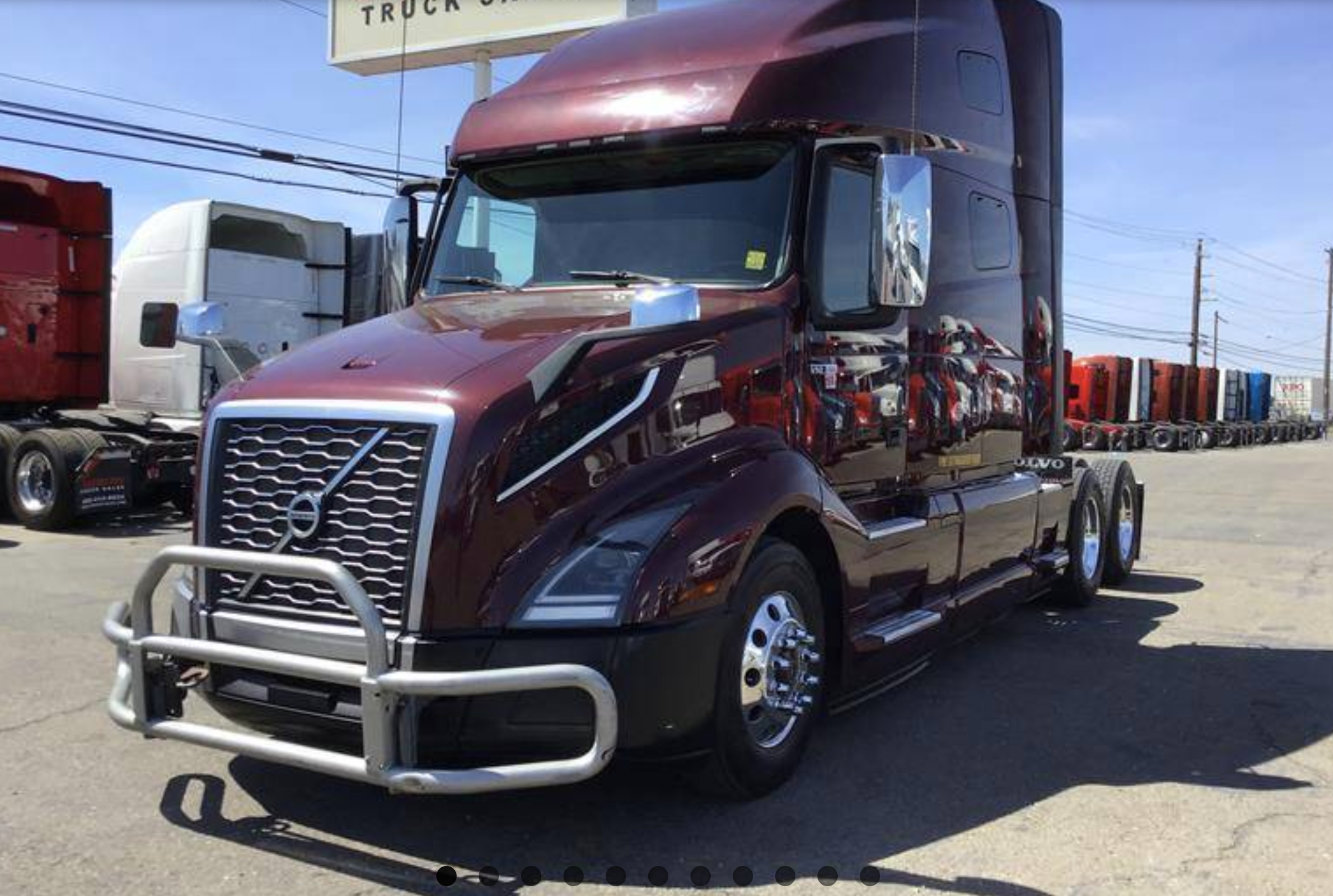 Asheville Mobile Truck Repair is your one-stop shop for all your commercial truck repair needs. Utilizing the latest technology, our experienced technicians take care of all types of repairs both big and small. With our highly-trained staff you know you're in good hands when it comes to regular maintenance and emergency repairs. Our emphasis on customer service ensures that your vehicle will be back on the road as soon as possible with minimal downtime for you and your business. On top of that, we also offer a variety of preventative maintenance plans to suit any budget so that problems can be managed before they become more costly mistakes down the line. Experience the convenience of Asheville Mobile Truck Repair today! Dial (828) 827-4635 now!

About Asheville Mobile Truck Repair
Asheville Mobile Truck Repair is your one-stop solution for all your industrial vehicle service needs in Asheville and the surrounding areas. We pride ourselves on providing top-notch repairs, exceptional customer service, and reliable solutions that keep your trucks running smoothly. Whether you need industrial engine repair, suspension service, big rig transmission repair, truck brake service, or trailer service, our team of skilled technicians is here to assist you. Trust us to get you back on the road with speedy service that doesn't sacrifice quality.
We come to your location for all big repairs. That means no towing, no dangerous driving to far-off garages, and no waiting for weeks while your rig is in the shop. No, no, and NO.
The mechanics at Asheville Mobile Truck repair make it happen for you so you can keep your business running. Contact us by dialing (828) 827-4635.
Asheville Mobile Truck Repair Services
Industrial Engine Repair: Diesel and Gasoline
Semi truck engines usually hover around the 600 horsepower range. They can be almost 13 liters (compared to, say, 1.5 to 5 liters for cars). As of 2021 (two years ago already!) there were over 4 million semi truck engines in service.
We're not saying that all 4 million engines should be brought to us—at least not at the same time—but we will stand by our exemplary service for these roaring beasts. We fix or replace:
Turbochargers

Gaskets/Seals

Bearings

Water/Fuel/Oil pumps

Camshafts

Crankshafts
And so much more (we're not about to bludgeon you with 10 pages of bullets, but yeah, it'd be about that long).
When it comes to industrial engine repair, our team of experienced technicians has got you covered. We understand the importance of having a reliable engine to keep your business running smoothly. Whether your engine is experiencing performance issues, strange noises, or reduced power, our experts have the skills and knowledge to diagnose and fix the problem promptly.
We use state-of-the-art equipment and follow industry best practices to ensure that your industrial engine receives the attention it deserves. Count on us to provide efficient repairs, using only high-quality parts to guarantee optimal performance and longevity. With our expertise, your engine will be back in top shape, helping you stay on schedule and minimize downtime. Call us today at (828) 827-4635!
Suspension Service: Smoothing Over the Bumps, Improving Control
A smooth ride is essential for your industrial vehicles, and a well-maintained suspension system plays a crucial role in achieving that. If you're experiencing excessive bouncing, poor handling, or uneven tire wear, it's time to schedule a suspension service with Asheville Mobile Truck Repair.
Our skilled technicians are well-versed in diagnosing and resolving suspension issues. From replacing worn-out components to adjusting the system for optimal performance, we have the expertise to ensure your vehicle's suspension is in top-notch condition. By keeping your suspension well-maintained, you'll enjoy a comfortable ride, improved stability, and enhanced control over your vehicle.
Some indicators that your suspension is out of whack:
The truck pulls to the left or right over bumps

You're getting a harsh or overly soft ride

Ugly noises during turns or over bumps

The truck has a list when it's parked
Don't let these indicators ride—they'll only get worse. Instead, contact Asheville Mobile Truck Repair.
Big Rig Transmission Repair: Your Reliable Transmission Experts
The transmission is the powerhouse of your big rig, ensuring smooth gear shifts and efficient power transfer. When your transmission starts acting up, it's crucial to trust the experts at Asheville Mobile Truck Repair for reliable transmission repair services.
We're experts with:
Bell housings

Clutch discs

Clutch plates

Flywheels

Gear sets

Input/Output shafts
And every other component of the system.
Our technicians are well-versed in handling all types of transmission issues, from slipping gears to transmission fluid leaks. We utilize advanced diagnostic tools to identify the root cause of the problem and employ industry-leading techniques to repair or replace damaged components. Rest assured, we'll have your big rig's transmission running like new in no time, ensuring optimal performance and longevity.
Trust Asheville Mobile Truck Repair to always come through in the clutch. Dial (828) 827-4635 now!
Truck Brake Service: Safety First, Always
A loaded semi truck should be able to fully stop in about 600 feet from 65 miles per hour. If your truck isn't doing this, we can help.
Your truck's braking system is paramount to the safety of both you and other road users. If you notice any signs of brake trouble, such as squeaking noises, a soft brake pedal, or increased stopping distances, it's crucial to seek professional truck brake service immediately.
At Asheville Mobile Truck Repair, we take brake service seriously. Our skilled technicians are well-trained in diagnosing and resolving brake issues promptly and efficiently. Whether it's worn brake pads, a faulty master cylinder, or a leak in the brake lines, we have the expertise and equipment to handle it all.
Trust us to provide reliable brake repairs that will have your truck stopping safely and reliably, ensuring peace of mind on the road.
Trailer Service: Keeping Your Cargo Moving
Your trailer is an integral part of your industrial vehicle, and maintaining its functionality is vital for the success of your business. From routine maintenance to extensive repairs, Asheville Mobile Truck Repair offers comprehensive trailer services to keep your cargo moving smoothly.
We fix and replace parts for:
Reefers

Conestogas

Flatbeds

Lowboys

Hotshots

Curtainsides
And pretty much every other kind of trailer on the road.
Whether you need to replace worn-out tires, repair faulty lighting systems, or fix damaged floors, our team has the skills and experience to handle it all. Asheville Mobile Truck Repair makes it all develop while you get on with your busy day.
Dial (828) 827-4635.
Truck Electrical Repair: 1.21 Gigawatts!
A rig's electrical system might not seem like a red light emergency thing to worry about—on the surface. Who cares if the map light switch is faulty? What ABOUT that one clearance light that won't come on?
But not only are those two seemingly small things important, there is so much more. You've got:
Lighting

Electronic emission

Spark plugs

Glow plugs

Instrument clusters

Wiring

Sensor modules



It goes on. Asheville Mobile Truck Repair can fix them all so your truck's system responds every time you turn the key or flip a switch or press a button. Contact us at (828) 827-4635 from anywhere in the Asheville area.
24/7 Emergency Response: Your Safety is Our Priority
At Asheville Mobile Truck Repair, we understand that breakdowns and emergencies can happen at any time, often when you least expect them. That's why we offer 24/7 emergency response services to ensure that you receive the assistance you need, day or night.
Our commitment to your safety extends throughout Buncombe County, meaning that all you need is a cell phone and our number saved in your contacts. When you find yourself in a tough spot, simply give us a call, and one of our dedicated dispatchers will immediately mobilize a skilled mobile mechanic to your location.
No matter where you are in Buncombe County, our team is just a phone call away. We value your time and understand the urgency of getting you back on the road promptly. Rest assured, our highly trained technicians will arrive swiftly, equipped with the necessary tools and expertise to diagnose and repair your vehicle efficiently.
With Asheville Mobile Truck Repair's 24/7 emergency response, you can have peace of mind knowing that help is always within reach. Don't let a breakdown or unexpected situation hinder your operations. Save our number now and rely on us to provide swift and reliable assistance whenever you need it most.
We Care for Your Trucking Business: Trusted by Leading Companies
When it comes to your trucking business, we understand that every minute of downtime counts. At Asheville Mobile Truck Repair, we prioritize your success and work tirelessly to keep your trucks on the road. Don't just take our word for it – some of the industry's leading companies trust us to handle their truck repairs. Here are just a few of the notable companies whose trucks we've fixed:

Amazon

Penske

Landstar

UPS

FedEx

Old Dominion

YRC Worldwide

Werner Enterprises

Schneider



Being chosen by these esteemed companies reflects our commitment to excellence and our ability to deliver top-quality repairs and exceptional service. We pride ourselves on maintaining strong relationships with our clients and ensuring that their trucks receive the care they deserve. When you choose Asheville Mobile Truck Repair, you can rest assured that your trucking business is in capable hands.
Streamline Your Operations with Our Comprehensive Fleet Maintenance Package
At Asheville Mobile Truck Repair, we understand that a well-maintained fleet is crucial for the success of your trucking business. That's why we offer a comprehensive fleet maintenance package designed to keep your vehicles running smoothly and efficiently. With our package, you can enjoy peace of mind knowing that potential problems are identified and resolved before they escalate.
Our skilled technicians are experienced in performing a range of services, including tune-ups, oil changes, and thorough inspections. We go beyond the basics, covering an extensive checklist that allows us to proactively address any issues and prevent costly breakdowns or unexpected downtime.
By investing in our fleet maintenance package, you can streamline your operations and focus on what you do best—delivering goods and services. Let us handle the maintenance and ensure that your fleet operates at its optimal performance, saving you time, money, and headaches down the road.
When it comes to industrial vehicle services in Asheville, North Carolina, Asheville Mobile Truck Repair is the trusted partner you can rely on. Our team of skilled technicians is dedicated to providing top-notch repairs and exceptional customer service. From industrial engine repair to suspension service, Asheville big rig transmission repair, truck brake service, and trailer service, we've got you covered.
With our 24/7 emergency response, extensive experience servicing renowned companies, and comprehensive fleet maintenance package, we are here to ensure that your trucks stay on the road, keeping your business thriving. Don't settle for anything less than the best. Contact Asheville Mobile Truck Repair today at (828) 827-4635 and experience the difference firsthand.
Areas We Service
We help trucking companies and independent drivers all over the county. Some of the towns we've been to already include:

Asheville

Black Mountain

Weaverville

Woodfin

Biltmore Forest

Montreat

Leicester

Swannanoa

Enka

Fairview



If you live outside the area but are still pretty close, give us a call. Chances are we can get there. As always, we'll send you a certified mechanic with a fully loaded truck to take care of all your repair needs. Call us today at (828) 827-4635!